The times we live in demands us to turn to God continually, with all our strength, mind and with our  whole being.  Do you have a  secret place where you can call upon the Lord? Can you isolate yourself during the day, to talk to the one who can give you answers to your perplexities, and lift the burdens of life? Can you take special time to be alone with God?
I try to use every opportunity to pray when I am alone. Let us look at some biblical examples of people who sought the Lord, while in isolated places.
"And Abraham planted a grove in Beersheba, and called there on the name of the Lord, the everlasting God." (Genesis 21:33)
David wrote "Because He has inclined His ear unto me, therefore I will call upon Him as long as I live." (Psalm 116:2)
Daniel said "Yea, whiles I was speaking in prayer, even the man Gabriel… touched me…" (Daniel 9:21)
"Now Hannah, she spake in her heart; only her lips moved, but her voice was not heard…"  (1 Samuel 1:13)
Jonah while in the belly of the fish cried "And said, I cried by reason of mine affliction unto the Lord, and he heard me; out of the belly of hell cried I, and thou heardest my voice." (Jonah 2:2)
As Cornelius prayed and fasted in secret, God heard "And said, Cornelius, thy prayer is heard and thine alms are had in remembrance in the sight of God."  (Acts 10:31)
"…Peter went up upon the housetop to pray about the sixth hour:" (Acts 10:9)
Jesus, the Lord himself "…rising up a great while before day, he went out, and departed into a solitary place and there prayed." (Mark 1:35). After working tirelessly for others Jesus "…sent them away, he departed into a mountain to pray." (Mark 6:46).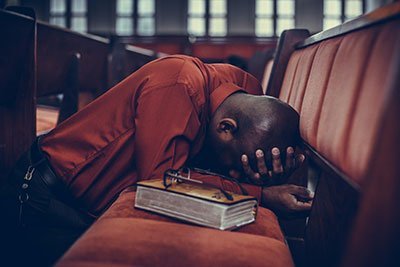 If our Lord needed to pray, how much more do we need it? Jesus ever sought after the Father, to commune alone in prayer. If Jesus needed the special time of prayer with His Father, should we not pray and seek the Father even more?God calls us to secret prayer to help us avoid hypocrisy.  "But thou, when thou prayest, enter into thy closet, and when thou hast shut thy door, pray to thy Father which is in secret; and thy Father which seeth in secret shall reward thee openly." (Matthew 6:6).  
There are many worthy prayers we pray together with friends, family, church, but it is the solitary prayer that gives us the high and exalted experience with Jesus.  It brings us into the presence of God. It makes us humbly bow before Him and search our hearts. His holiness attracts us. Such prayer of communion with God provides the sustenance to live out the Christian life. When in private prayer, one can sense the movement of the Holy Spirit, thereby becoming alert to the way in which God is leading. 
The days we live in the patriarchs longed to see.  We see prophecy being fulfilled rapidly before our eyes. With a groaning heart I witnessing, the persecution of Christians on the rise. Therefore, we must ask ourselves where are we standing on the boarder of eternity?  We are on the brink of Jesus's' coming. Are we right with God?  Would He approve us to enter the gates of heaven as we are now? Are we searching for holiness and longing after righteousness? Are we pleading for the indwelling of the Holy Spirit? 
There is no greater power than God. God has no boundaries or limits. Nor does His grace and love toward us have bounds. So why don't you turn to Him and plead for mercy, cleansing, His Holy Spirit?  
He promised that those who turn to Him, He will never cast out. Friend, attending church alone, will not save you. We need to be strengthened to endure the last days. We need our lamps full of oil. 
The prophet Joel reminds us "Therefore also now, saith the Lord, turn ye to me with all your heart, and with fasting, and with weeping and with mourning; and rend your heart, and not your garments, and turn unto the Lord your God: for he is gracious and merciful, slow to anger, and of great kindness and repenteth him of the evil." (Joel 2:12-13).  Notice he says, even now, also now. Now, is the time and at all times of need. There is hope for us, especially now, when we see the world collapsing around us and gross darkness is covering the earth. Evil is encircling the earth, no one is spared.
Brothers and sisters, it is time to "Gather the people, sanctify the congregation, assemble the elders, gather the children…" (Joel 2:16). It is time to seek Him with weeping and crying and asking to Him to "…spare thy people, O Lord, and give not thine heritage to reproach, that the heathen should rule over them:…" (Joel 2:17)
Oh, we need to know what is required of us at this hour, we need to know what to do. Many are fleeing the cities and rightly so, but there will be many that are unprepared with their hearts, even in the country. The country will not save them, but righteousness and holiness will.
We need the Holy Spirit to cleanse and strengthen us so "That Christ may dwell in your hearts by faith; that ye, being rooted and grounded in love, May be able to comprehend with all saints what is the breadth, and length and depth and height: And to know the love of Christ, which passeth knowledge, that ye might be filled with all the fulness of God." (Ephesians 3:17-19).  What a wonderful hope. Christ wants to pour out His spirit upon his people. Do we hear His call?  
The darker the times, the more we need to press to Him.  The victory will not be won "…by might, nor by power, but by my spirit, saith the Lord of hosts." (Zechariah 4:6).
"And it shall come to pass, that in all the land, saith the Lord, two parts therein shall be cut off and die, but the third shall be left therein. And I will bring the third part through the fire, and will refine them as silver is refined, and will try them as gold is tried: They shall call on my name, and I will hear them: I will say, It is my people: and they shall say, The Lord is my God." (Zechariah 13: 8-9).
We may be torn apart from one another. We may see fearful things but beloved stand strong in Him, for He is praying for us. He will not leave us alone. He will strengthen us. He will send His angels to comfort us and to be our companions.  Believe what He promised! 
Let us pray that we may not be among those who did not enter the kingdom because of unbelief.
Wenzel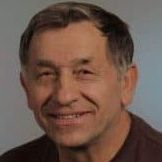 Latest posts by Wenzel Goubej
(see all)