A struggle I have had has been in the area of worship time. My God knows my tendency to get busy in the morning and so He wakes me in the wee hours of the morning/night to spend time with Him. My response varies from looking forward to this time or not wanting to leave my warm bed on a cold winter night.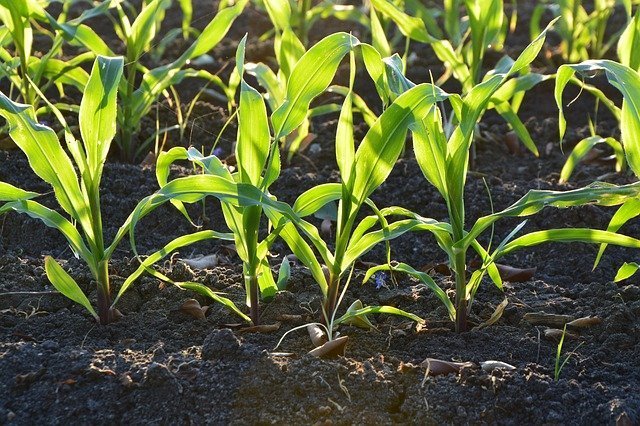 One morning I heard His call (usually with a song), but I was not willing to get up because the previous day I had been struggling with a number of issues that had been going on with family, friends, church and work. I think Satan delights in piling things on us all at once to discourage and dismay us so that we crawl into our own pity blanket and don't want to talk to anyone, including God. So rather than heed the call of Jesus to come to worship, I just said "what's the point, I'm not growing or changing and it's certainly not helping my life".  So I stayed in bed.
Two hours later I am awakened again, but this time not with a song but with the distinct words "I am growing your roots." Needless to say I got out of bed immediately and went to spend time with my God.
Worship began with verses from Philippians 4:6
"Be anxious for nothing, but in everything by prayer and supplication, with thanksgiving, let your requests be known to God, and the peace of God which surpasses all understanding will guard your hearts and minds through Christ Jesus." 
The next bible verse brought to my attention was Philippians 3:10
 "That I may know Him and the power of His resurrection and the fellowship of His sufferings, being conformed to His death."
I continued on reading about the parable of the seed being sown on various grounds – stony, thorny, the wayside and the good ground. I was finally able to lay down all my anxieties and burdens. I found some things to praise God for and then recommitted my life into His keeping, knowing that we can rejoice for our trials worketh patience (Romans 5:3.)
All of these bible verses and the parable reminded me of the time not long ago when we were dryland farming. We grew wheat, barley and canola mainly.  Our part of the country didn't rain much but the winds sure knew how to blow.  When we would plant in the spring, and if the winds came too soon, it would blow the seed away. If the rain came first, the seeds had a chance to germinate and grow roots. Yet, still, if the winds came when the plants were young they too could be blown away if they weren't strong enough.
One year we had seeded and the seeds found moisture, sprouted and started to grow. No rain came and I asked my husband how was the crop going to survive without any rain. He said the roots will continue to grow deeper in search of moisture. When the winds started to blow that year, though the fledgling plants looked weak and frail, they didn't blow away because the longer roots held them fast.
Situations in life may be difficult, complicated, painful. Things may look bleak, you may be disheartened, discouraged or just plain sad. You are in a time of "no rain." Take courage, Jesus says "I am growing your roots."
There is a wind relentless in it's fury about to come upon this earth. Our roots must be deep. Even the various world problems, contrived or otherwise can be the "no rain" that is meant to grow our roots. Do not look at your frailty, your weakness, your Self. Do not fear the future.
God is growing your roots. Appearances may look daunting but God is able to do abundantly more than we could ask or think. Let Him grow your roots. Wake up for worship! Wake up to the times we live in! Wake up it's time to seek the Water of Life! Wake up it's time to go deeper!
"Except a corn of wheat falls into the ground and die, it abides alone: but if it dies, it brings forth much fruit." (John 12:24)
I'm pressing on the upward way,
New heights I'm gaining every day;
Still praying as I'm onward bound,
Lord, plant my feet on higher ground.Lord lift me up, and let me stand,
By faith, on Heaven's table land,
A higher plane than I have found;
Lord, plant my feet on higher ground.
Latest posts by Orti J. Weich