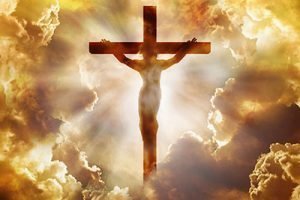 Recently my wife and I were invited to a function where we listened to people share about the success and good times they have had throughout this year. These people achieved a lot because they had a very good and prosperous year. They made a lot of money, they had successful business dealings, they had the opportunity to go for multiple holidays throughout the year and they are happy. After all, it seems that they did everything right and they feel that God has blessed them.
But I would like to identify myself with those who were not as fortunate as these other people. Some of us had a year full of hardship, struggles, and anxieties. Some of us were rejected from even our own families. Forgotten, left alone, sick, suffering and in pain. Some of us lost loved ones, wives, husbands, children. Enormous pain and distress can be found not only in our own surroundings, but with people struggling everywhere.
What about those Christians who were killed in other countries for religious persecution? Their year has been difficult beyond imagination. Someone actually calculated that on average 11 Christians are being killed in this world every single day. This knowledge alone should drive us all to our knees in prayer and then to our feet to stand with our brothers and sisters around the world, because in every country, no matter how challenging, there are Christians serving God. Despite persecution and hardship in life they remain faithful to Jesus and are living for Him, no matter what!
Our life in the west is still pretty wonderful in comparison to those persecuted Christians around the world. Perhaps our lives may also drastically change here in the west very soon and I believe they will, but I am encouraged with this verse from Romans 5:4-5
"Therefore, since we have been justified by faith, we have peace with God through our Lord Jesus Christ. Through him we have also obtained access by faith into this grace in which we stand, and we rejoice in hope of the glory of God. Not only that, but we rejoice in our sufferings, knowing that sufferings produces endurance, and endurance produces character, and character produces hope and hope does not put us to shame, because God's love has been poured into our hearts through the Holy Spirit who has been given to us. "
We at Quo Vadis are thankful for God's promises and for God's amazing love and comfort through His Word. I am sure you are too. His Word is the lamp to our feet. He does not leave His faithful ones comfortless. Jesus has never abandoned anyone who believes on Him, He has always identified with His people throughout past history and continues to do so in the present.
God Almighty! Emmanuel – God with us.
As we sail in our ships of life, we may enter seasons of wondering and waiting. The voyage may seem at times worrisome, directionless and even endless. But through the torrential rains and stormy winds of life we must always remember that God is the same yesterday, today and tomorrow. His love is our firm foundation and that love will carry us through all circumstances, even into and throughout the next year of 2020. Have courage!
Do not let go of Jesus. Remain faithful and grateful because He is at the helm of yours and my ship.
Jesus said, I am with you always, till the end of the world.
May we live for His purpose and for His glory in 2020.
By Wenzel Goubej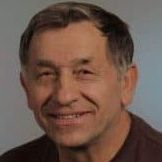 Latest posts by Wenzel Goubej
(see all)