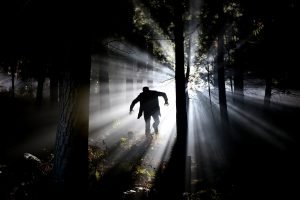 We live in troublesome times.
Fear is on every corner. We are fearful of many things – catching COVID, loosing life, loosing loved one, scared of unstable future, shut down churches, masks, lockdowns etc.  we are constantly worried and fearful of something.
But Jesus admonishes us in many verses of the Bible not to fear because if we fear we do not trust God. Here are some listed below.
Phil 4:6  "Do not worry about anything, but in everything by prayer and supplication with thanksgiving let your requests be may known to God. And the peace of God which surpasses all understanding will guard your hearts and your minds in Christ Jesus."

John 14:27  "Peace I leave with you, my peace I give you. I do not give to you as the world gives, do not let your hearts be troubled and do not be afraid. "

Isai 43, 1-3  " Do not fear, for I have redeemed you, I have called you by my name, you are mine.
When you pass through the waters, I will be with you, and through the rivers,  they shall not overwhelm you, when you walk through the fire you shall not be burned and the flame shall not consume you for I am the Lord your God, the holy one of Israel and your Saviour."
Oh what a promise! Do we believe this?
In fear we make unbelievable and wrong decisions. Unprecedented decisions, painful choices and we often cave in because we are governed by fear. Did you go through that experience ever?
The Bible gave us example of Abraham's failure because of fear.
( Gen 20:1-16) Lets examine the story of Peter's  threefold denial of Christ and the 2 reasons why Peter denied Christ in the most important time.
Peter denial was based partially on a weakness. The weakness born of human frailty. After the last supper Jesus took the disciples to the Garden of Gethsemane to await his arrest. He took Peter, John and James with him and told them to pray. He said unto Peter "watch and pray that ye enter not into temptation" Twice Jesus returned from praying to the disciples but found them asleep.  By the time the soldiers came to arrest Jesus it was too late to pray for strength to endure the ordeal to come.
This can happen to us too. it could be too late to pray when we are in situation which we should have been prepared for.  No doubt that his failure to appropriate the only means to shore up his own weakness by prayer occurred to him as he was weeping bitterly after denial.
But Peter learned his lesson to be watchful.  As he exhorted the others later on he said  " Be watchful, as the adversary the devil is after you to devour you "  1. Peter 5:8
Peter's weakness has costed him to be devoured momentarily as he denied his Lord because he has not been prepared through the prayer and he underestimated his own weakness.
The second reason Peter denied the Lord was FEAR.  Although all other apostles fled Peter followed Jesus after his arrest. But he kept his distance as not to be identified as being one of his apostles. There is no question that the fear gripped him. From the court yard he watched Jesus being falsely accused, insulted and beaten and fear seized and overwhelmed him.
Peter was afraid that Jesus will die and he was fearful for his own life as well. He found out he was not prepared to face ridicule and persecution Jesus was suffering. We can be in same situation if we are not prepared through much prayer for mockery and scorn- for ill treatment and even tyranny. Through the fear we can fail also.
Although shortly before Peter proclaimed " I should die with you" and "I will not deny you" he quickly found out he was not nearly as bold and courageous as he has proclaimed just few hours before. In fear he denied the one who loved him.
Fear comes from the devil.
Jesus revealed to Peter that Satan has desired to have him and sift him as wheat. Despite of the fact Peter walked with Jesus for 3.5 years he was still not a converted man. Jesus knew that. He knew after his denial he will repent and that's why he told him –
 " But I have prayed for the and when thou art converted, strengthen thy brothers. " Luke 22: 31-32
And so he did.
Not only did Peter strengthened the disciples but he became a pillar of the early church in Jerusalem exhorting others to follow the Lord. And he continues till today to encourage and strengthen us through his epistles.
As with our failures, God used Peter with his failures including his three denials to turn him from Simon to Peter the Rock.
Though some may betray us cowardly or we betray our loved ones or our Lord – the experience of Peter will have to be ours in weeping and crying bitterly before we will convert.
As Peter needed to be converted, it is the same with us, only when we are converted and made new can we really be useful and a blessing for His kingdom.
By Wenzel Goubej
Latest posts by Wenzel Goubej
(see all)