It   was one of the most significant weekend of the world's history.
The earliest creeds of the Christian church confess that Jesus "suffered under Pontius Pilate, was crucified, died and was buried " It is also confirmed that " on the third day, he rose again.
Jesus suffering was an actual, datable event in history, his crucifixion a sentence inflicted on the actual body of our Lord, the most painful death human heart can inflict upon another. A cold reality, something similar to remembering Holocaust although there is no comparison to Jesus' suffering. He took the whole world's sin upon himself and allowed to be severed from his Father whom he was connected with in very intimate way.
The apostle wrote " we believe that Jesus died and rose again"  and also  "we believe that God will bring with Jesus those who have fallen asleep in him". (1 Thes 4:14)
For those who first beheld it, the resurrection was an event with inherent consequences for everything – for order and purpose, for what it means to be human itself. The earliest confession of Christ death, burial and third day rising from the dead are immediately followed by certain understood implications. This rabbi who was accused of blasphemy for calling himself equal to God was immediately here shown by God to be speaking the truth. The resurrection verified Jesus's ties with the Father and his claims to divine authority, the Sonship of Christ was visibly and unmistakably confirmed by the Father.
" God raised him from the dead" writes Paul in 1. Thes. 1:10
The connection was clear.
Therefore, the resurrection was recognized as being far more than an event or theory or doctrine. For if  "God raised Jesus from the dead" (Rom 8:11) as Paul testified, then history itself is a display to God's movement among us, a glimpse of the profound and ongoing invitation of God. The resurrection provides ground for seeing Christ life in light of each and every previous act and Word of God, vindicating and verifying the ministry and person of Jesus and his humanity among us.
The prophet's words, like the whole of Scripture take on new dimensions in light of this truly human  one before us. "On the third day he will restore us and we may live in his presence. (Hosea 6:2)
"Surely, he has borne our infirmities and carried our sorrows. Yet we accounted him stricken, struck down by God and afflicted. But he was wounded for our transgressions, crushed for our iniquities, upon him was the punishment that made us whole." (Isai 53:4-5) Through the life of the risen Son, the resurrection directs us to the movement of the Father in all of history to nothing less than the uniting purpose of a redemptive love of God today.
Paul is abundantly clear on the far-reaching present significance of the third day.
"If for this life only we have hoped in Christ, we are of all people most miserable." (1 Cor 15:19)
The crucifixion Friday was a dramatic and horrific event which cannot be fathomed by us human beings, he risked everything for us, his love even encircled those who would call for his death, who crucified him. His resurrection confirmed his prophetic word, his victory, his overcoming and his great power.
We believe in Jesus Christ, God's only Son, our Lord. He was crucified, died and was buried. And on a third day he rose again.
Our praises will never end.
Wenzel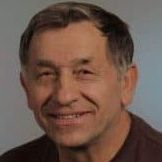 Latest posts by Wenzel Goubej
(see all)